Wrap 101
At age 21, I found myself working at a printing mill in Como, Italy. The owner, Angelo Ferretti, had offered me an internship to learn about different printing techniques and understand the "behind the scenes" of fashion. Ferretti also had a knitting mill, which was next door, and had invented a cutting edge jersey fabric which he used to make printed t-shirts.
During that time, my mother gave me a ticket to New York as a birthday gift so I could visit my college sweetheart, Prince Egon von Furstenberg, who was there working in banking. This first trip to America changed my life. I fell in love with New York and the new fashion I discovered there… Back at the factory, and appreciating the great setup they had, I got inspired to design simple printed jersey dresses that I could try to sell in America.
Ferretti granted me permission to work on my designs in his factory. I took all the things I had learned and started draping with Bruna, the pattern-maker. First, we made t-shirts and shirt dresses in a variety of prints and lengths. Then, we created a little wrap top, in the style of the sweaters worn by ballerinas, and created a skirt to match. Very soon after, that wrap top became a wrap dress, and the rest is history.
By then, I had married my prince and settled in New York. I travelled pregnant and by ship with my creations to get there and, once I did, the silhouette instantly resonated with the women of the time. The printed jersey wrap dress was stylish, feminine, and, most importantly, practical. It gave women the freedom to dress (and undress) with ease while looking sophisticated and put-together. Through its soft and body-molding fit, it provided professional empowerment and personal freedom, all at an accessible price point. Five decades later and I still can't believe the wrap is around. As I like to say, "It's more than just a dress, it's a spirit."
How To Tie A Wrap Dress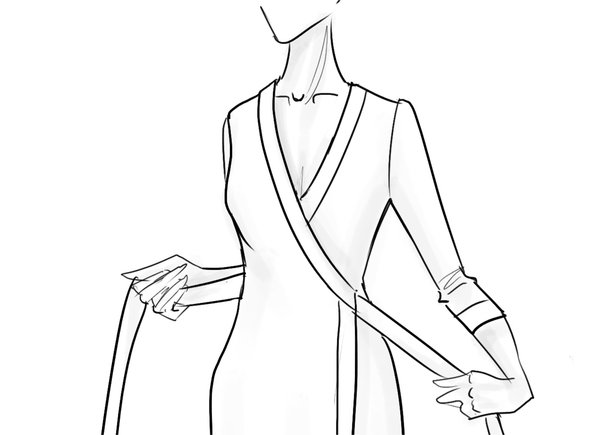 Thread the first loose end through the slit
on the opposite side of the dress.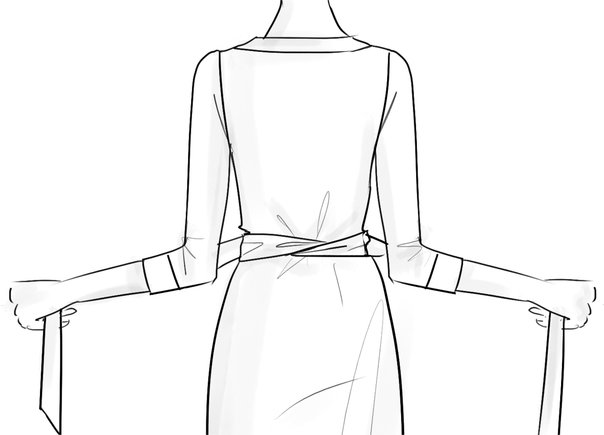 Tighten it behind the waist, adjust the neckline,
and bring the straps back to the front.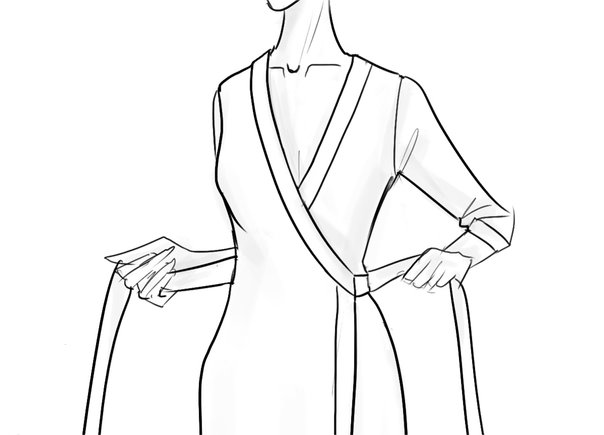 Once it is at the front of the body, make any necessary
adjustments—unfolding straps, tailor the tightness, etc.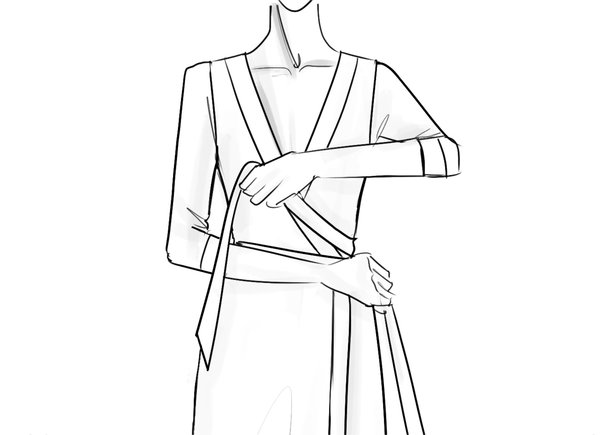 Tie a knot with the straps on the side of the body.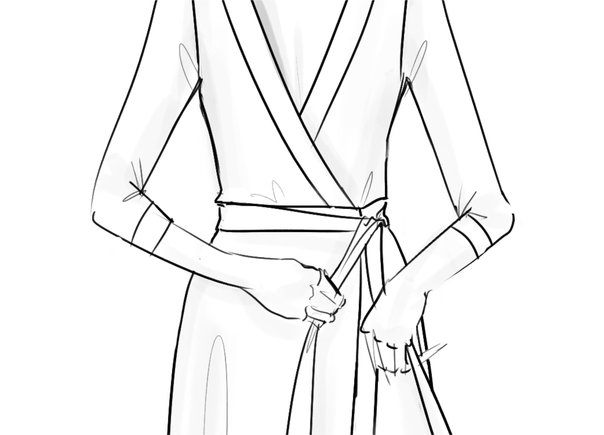 Hide the knot by bringing the longer strap over.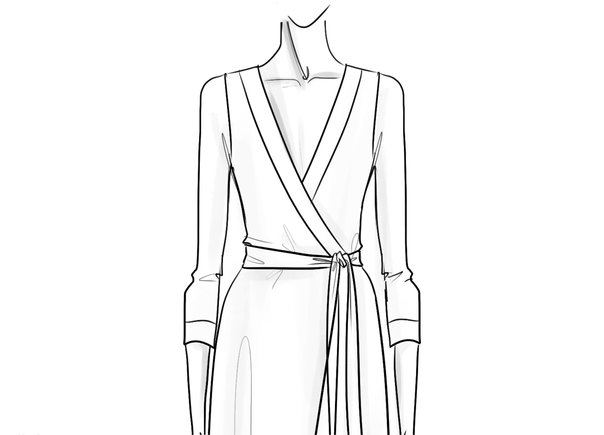 Iconic Prints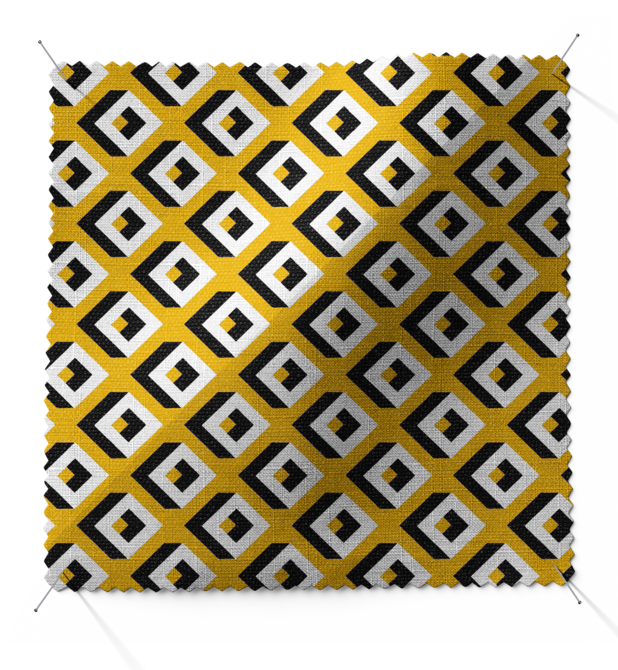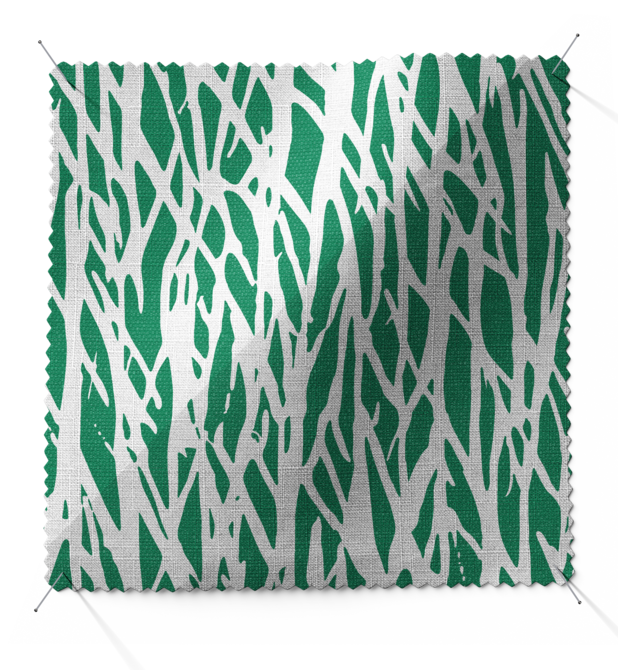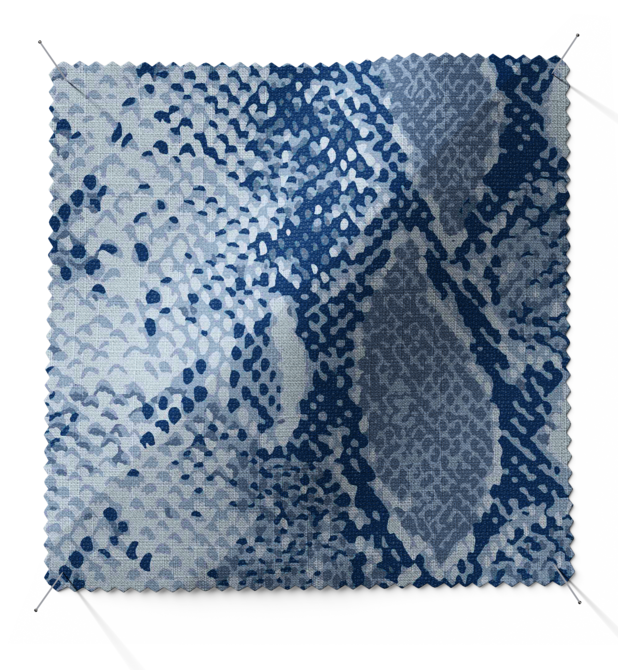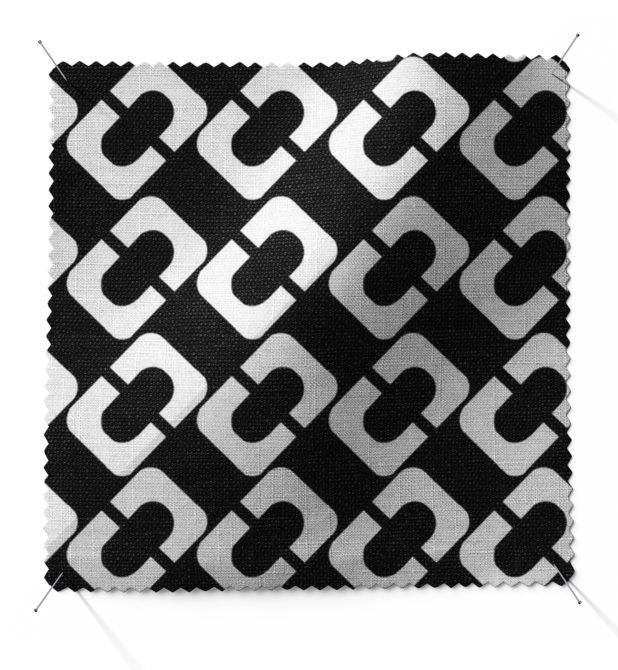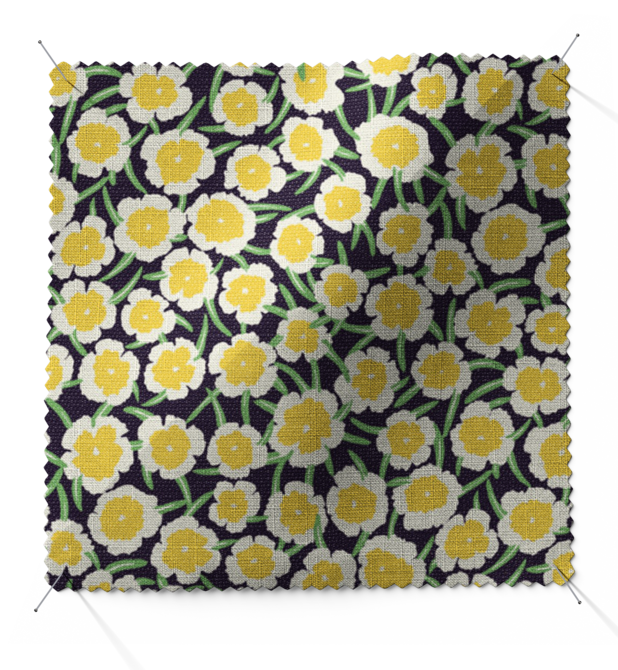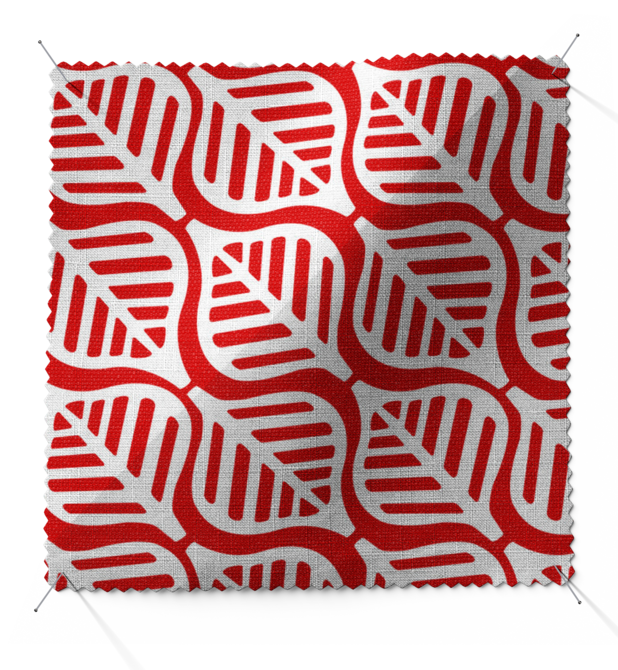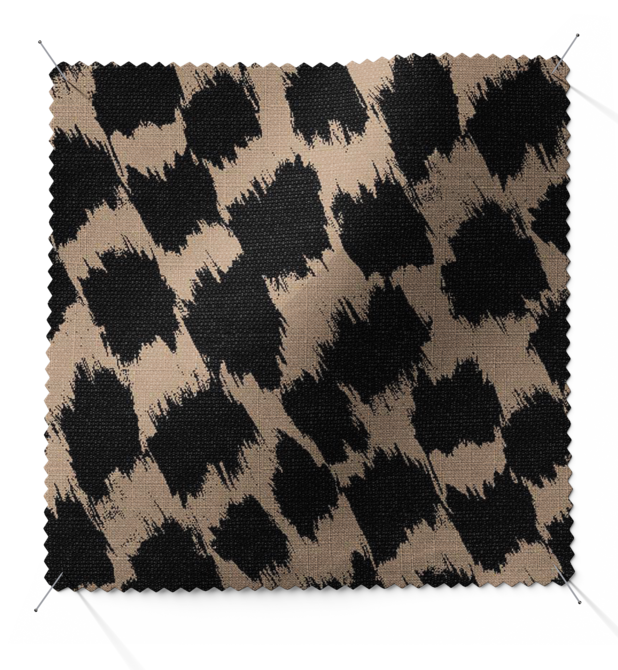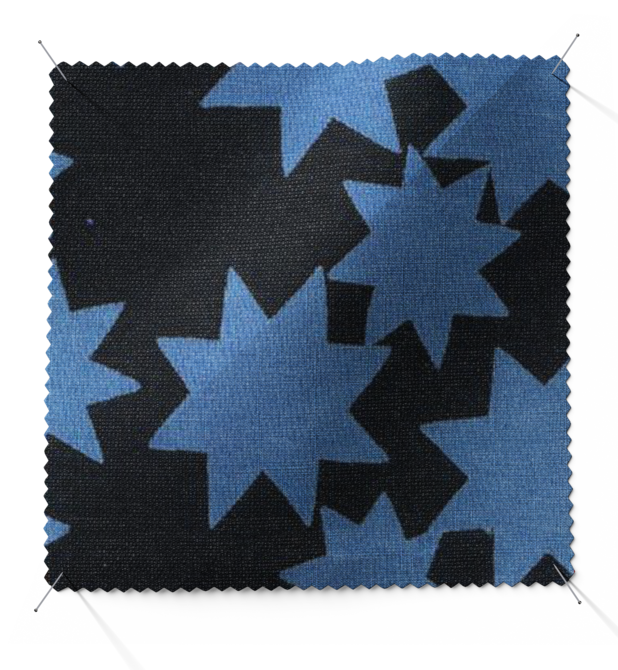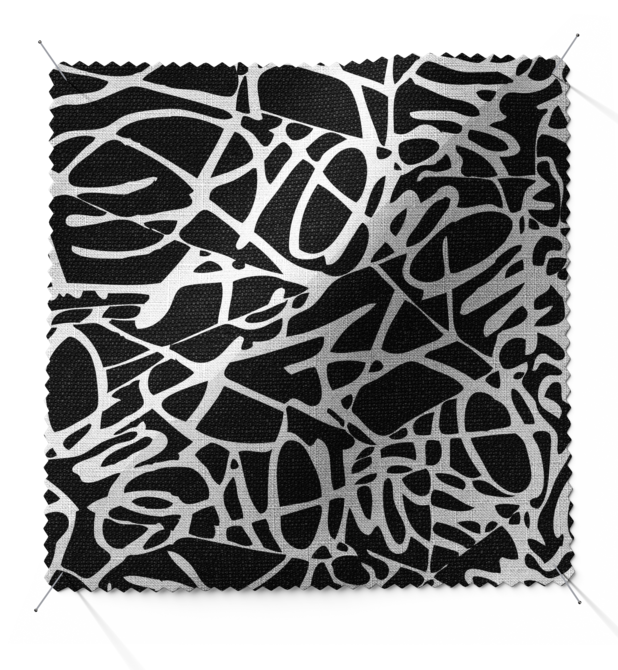 Wrap Lengths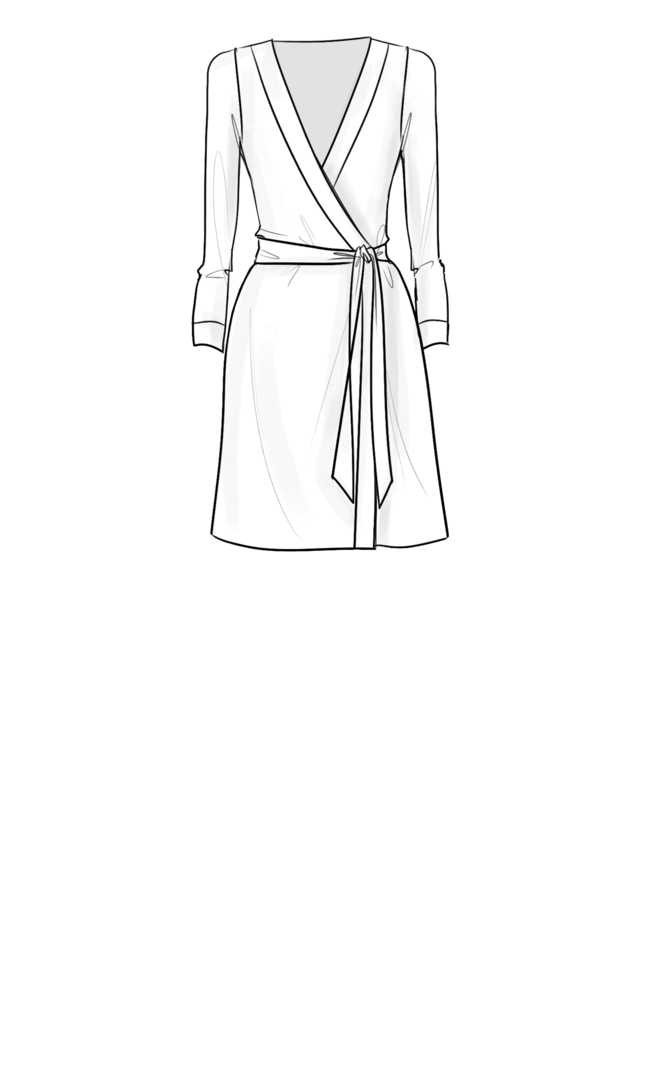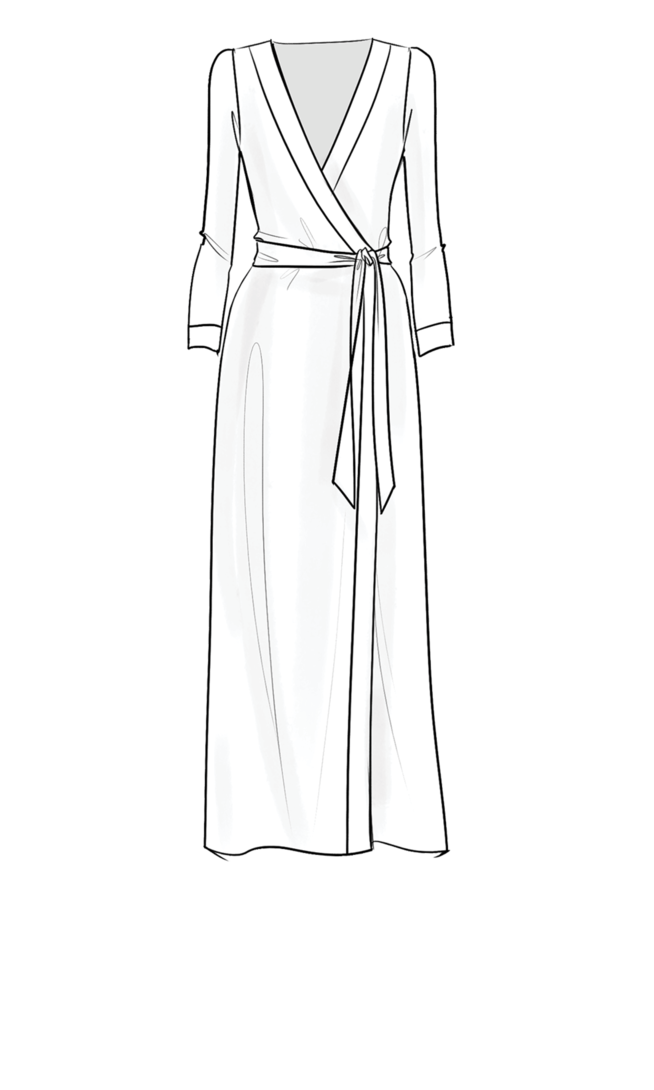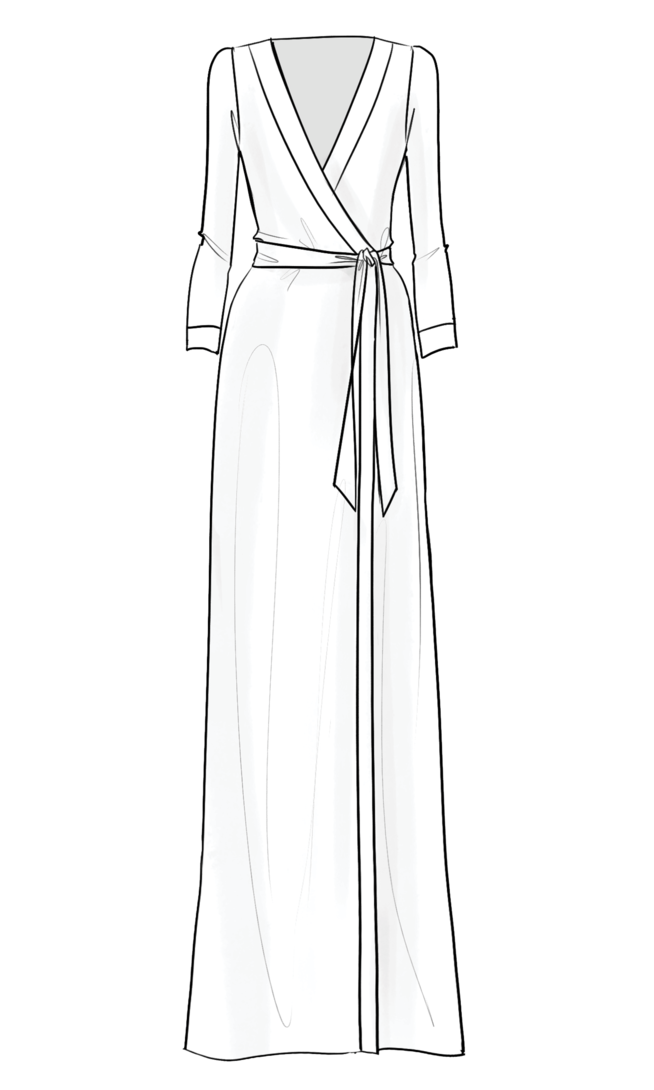 Ads & Notable Moments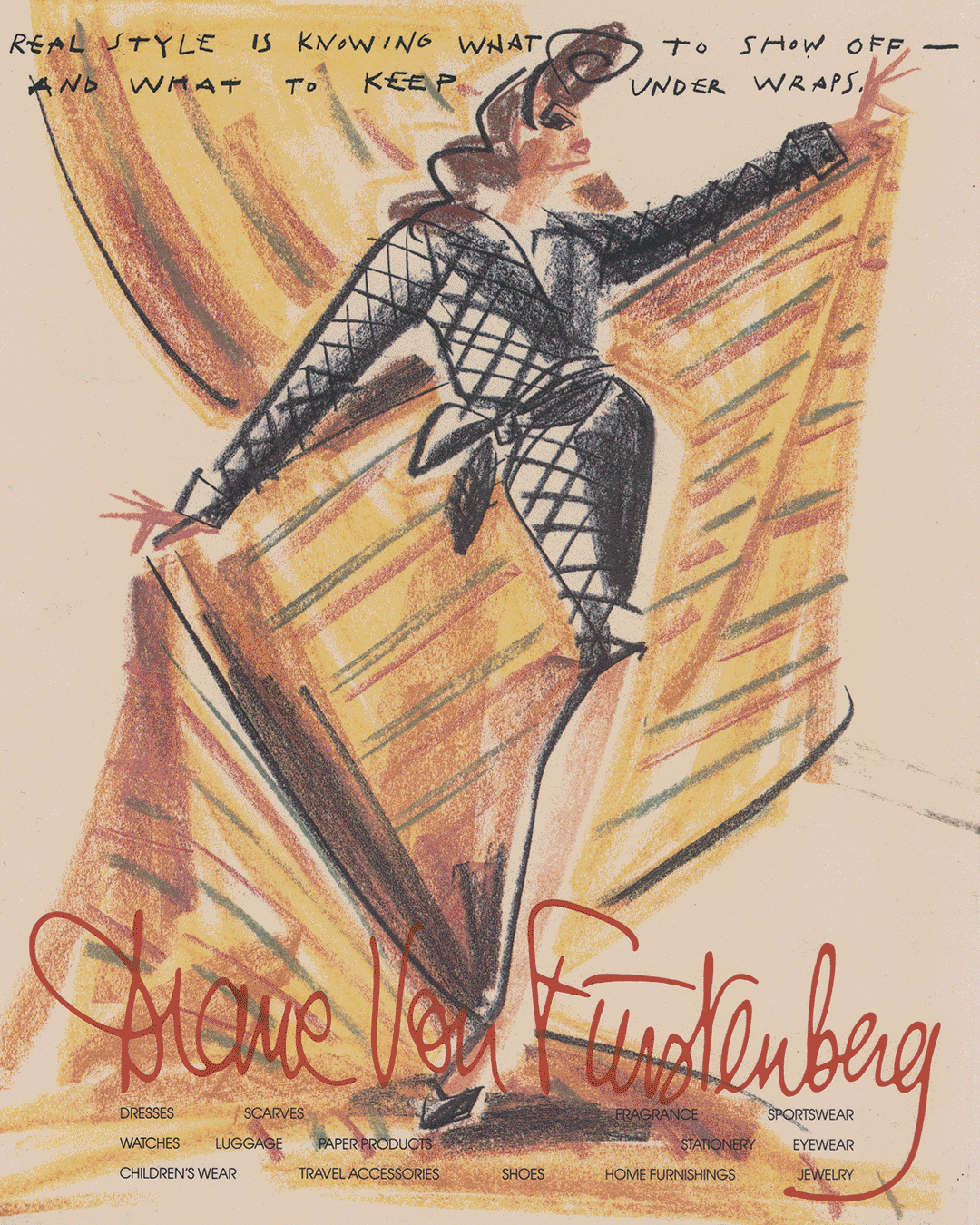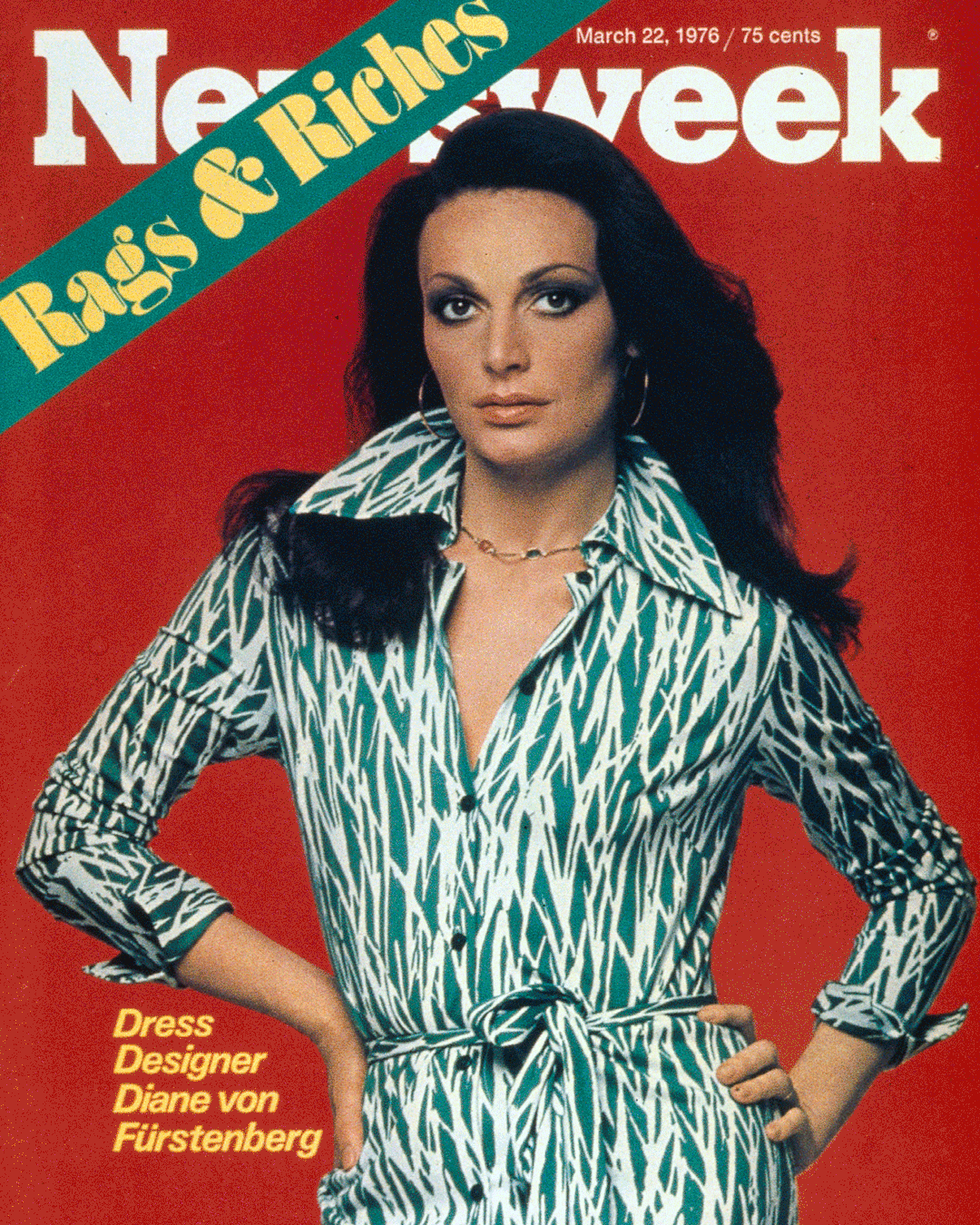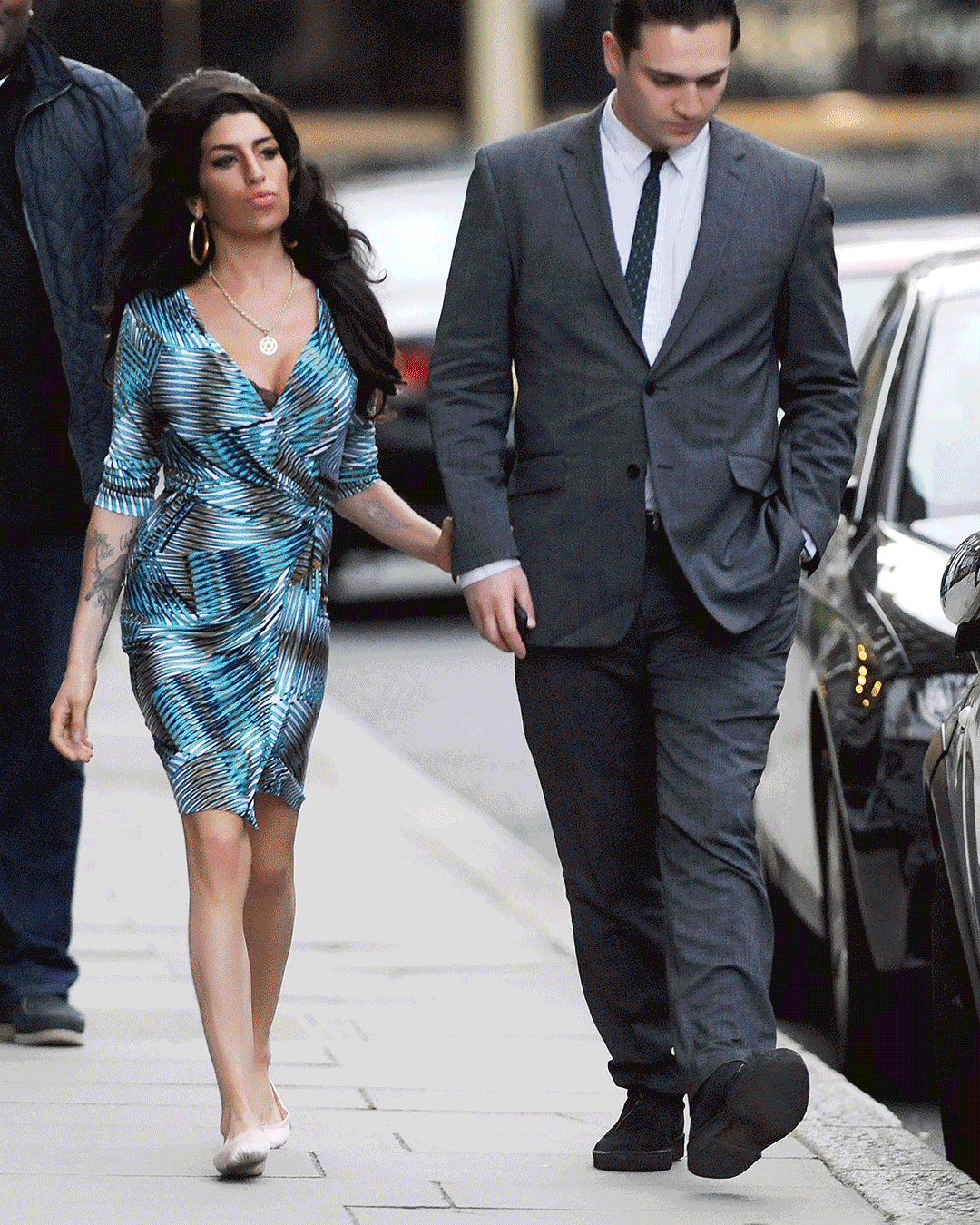 At nearly 50 years of age, the wrap has seen history unfold like no other garment—from Ingrid Bentancourt's public celebration of freedom, to the Obamas' first Christmas card marking a turning point in the White House—the wrap's been witness to it all. In our vintage advertisements, the adventurous spirit of women in the 70s shines brightly in this silhouette.
It's a Wrap: Wrap Cameos
The wrap has become a classic both in home and on screens from 1976 to present day. Our clips include scenes from Friends, Sex and The City, Gilmore Girls, Pedro Almodovar's "The Skin I Live In", Martin Scorsese's "Taxi Driver", David O Russell's "American Hustle", and so many more. We love to see how artists interpret Diane's little dress, but more than that, we love to see strong female characters bring it to life.
Journey of a Dress
In early 2014, the Los Angeles County Museum of Art (LACMA) hosted an exhibition of the wrap's journey in honor of its 40th birthday. For this, we brought out every silhouette from our archives (over 150 of them) and hosted influential people across the cultural map to celebrate Diane's dress. The gallery itself exploded with color and life—much like our eponym. It was a festive and labor-of-love capsule dedicated to the many lives lived in and touched by our simple yet bold garment.
How to Style
While the wrap is typically worn as a dress knotted in the front, you can also tie it in the back, or simply leave it untied and use it as a stylish robe. All options (and any other options you may create) work. Regardless of how it is styled, the woman feels comfortable in her skin and confident in herself.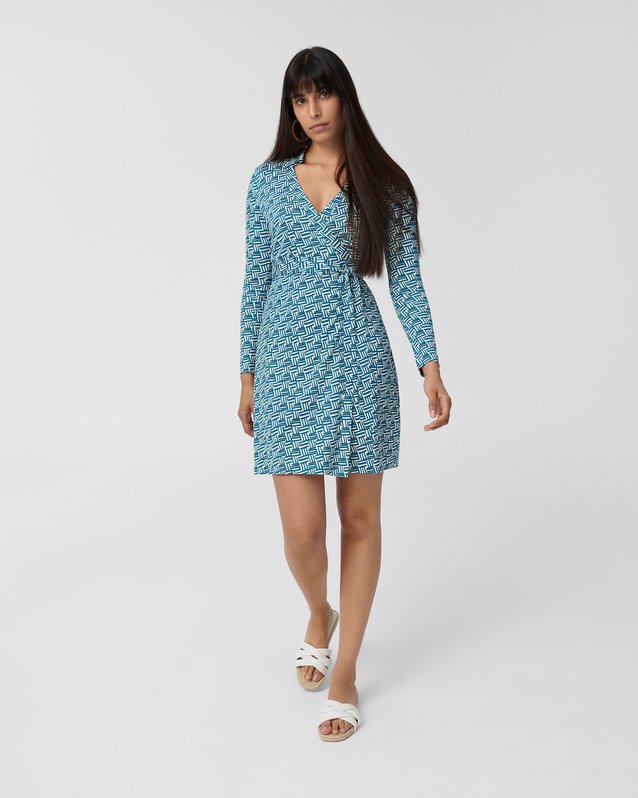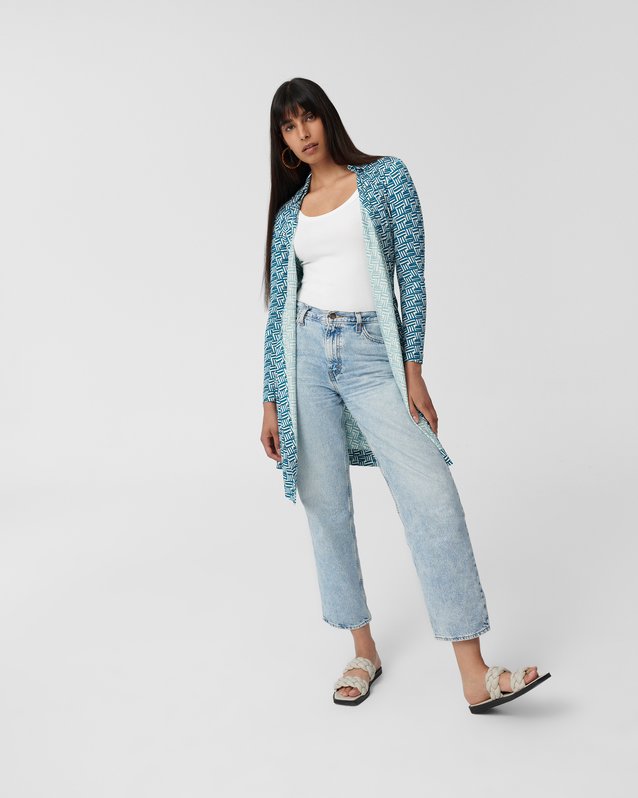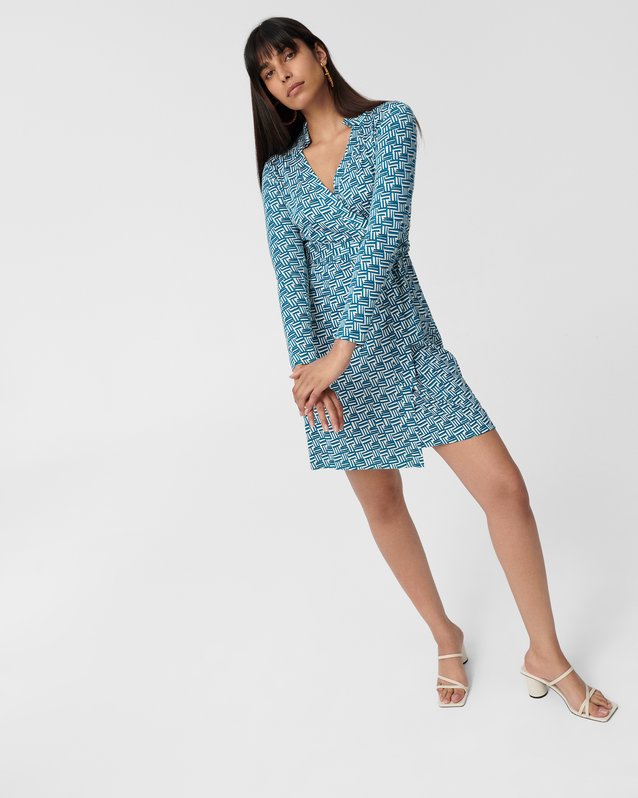 From working moms always being able to count on their wrap for some feminine confidence, to 20-somethings in big cities channeling the women they aspire to be via wearing our timeless silhouette, to a first date that turned into a lasting marriage, it's so special to read stories of how the wrap has brightened your life. Here are some of our favorite wrap moments.
We'd love to hear your wrap story. To submit one, fill out the text box below.